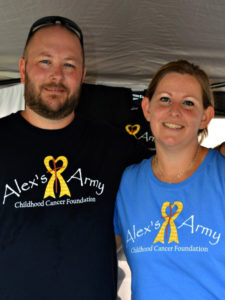 Jenni and Derek Green
Haymarket, VA
---
Co-Founders
Jenni & Derek Green are the parents of three beautiful children… Alex, Jacob, and Caitlyn. Motivated by their son Alex's long battle with Wilms Tumor – a form of Childhood Cancer which traditionally affects the kidney, together the Green family Co-Founded Alex's Army Childhood Cancer Foundation. Their hope through Alex's Army is to be a source of encouragement to other families like theirs whose lives have been forever changed by a childhood cancer diagnosis. It has become their life mission to help fund new studies and treatments which will aid researchers in finding real cures for all children battling cancers.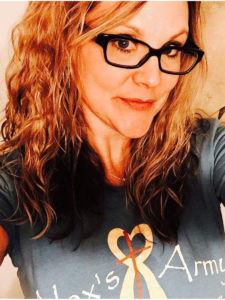 Heather Kuzma
Bristow, VA
---
Vice President, Board Member
Heather is the proud mother of two amazing boys! Family means the world to her. She has worked in the optometry field for the better part of 20 years. When she's not chasing her crazy boys around, she enjoys crafting and attempting to mimic a variety of DIY projects found on Pinterest sadly ending in a "Pinterest Fail" eighty percent of the time.
Heather knew that she had to become a part of Alex's Army when her cousin's son, Alex was first diagnosed in 2009. After witnessing the direct impact that childhood cancer has on children and their loved ones she knew that she had to become a part of the movement to fight this disease.
She is so proud to be a part of such an awesome team of soldiers. She is honored to lead the care package mission and can't wait to keep making a difference in the lives of all those effected by childhood cancer.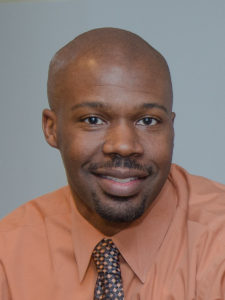 Raishad Peoples
Centreville, VA
---
Board Member
Raishad is a Senior Systems Analyst for Dewberry Consultants LLC in Fairfax, VA. He has watched a number of family and friends battle cancer and is proud to participate in an organization to help raise awareness, funding and support for children battling cancer.
Raishad also provides technical support for Alex's Army and amateur photography at many Alex's Army events.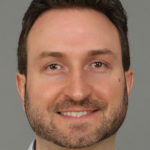 Jeff Dunn
Mercer Island, WA
---
Board Member
Jeff Dunn is happily married to the love of his life that he met in high school over 20 years ago. They are the lucky and proud parents of two wonderful kids. When not attending his kids' sporting events and performances, Jeff is the Vice President of Business Strategy & Analytics for the Seattle Seahawks. He loves the community aspect of the sports business and how sports can provide a distraction and joy for people going through difficult times. Jeff is also on the Board of Trustees for Make-A-Wish Alaska & Washington and has served on the Board of Directors for the Portland Trail Blazers since 2011.
Jeff was inspired by Alex Green to get involved in childhood cancer awareness and is proud to be on the Board of Alex's Army. Alex showed everyone around him the power of love and faith, and Jeff hopes to help Alex's Army continue that mission in memory of Alex.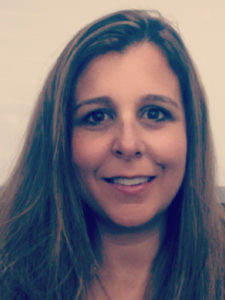 Jennifer Meyers-Heeter
Haymarket, VA
---
Treasurer (2014-2017)
Jennifer is a native of Northern Virginia and currently lives in Haymarket with her husband Kris and 2 children, Taylor & Mason. Jennifer works full time as an accounting manager for a Government contractor out of Gainesville and loves to crunch numbers. Her favorite time of the month is when the bank statement comes and she gets to reconcile accounts. She became involved with Childhood Cancer awareness when her nephew's cousin was diagnosed with cancer and knew she wanted to do more to help. She met Jenni and Derek and became fast friends with them when their youngest boys were in class together in 1st grade. She was honored when they asked if she wanted to be Treasurer for Alex's Army.
One of her favorite tasks besides handling the books for Alex's Army is being a part of the care packages and prayer pillowcase project. She gets so much joy in meeting new families and getting to pick out prayer pillowcases for their children and seeing the pictures of their faces when they open their care package. Jennifer has a strong faith and is a member of Gainesville United Methodist Church and cares deeply about spreading awareness for Childhood Cancer and loves being a part of such an amazing Foundation.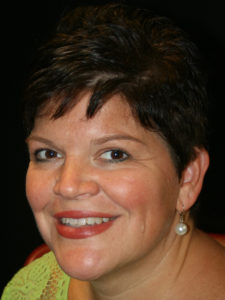 Liz Bush
Haymarket, VA
---
External Events Coordinator, Secretary
Liz Bush is a mother of 3 beautiful girls, they are her why in all she does. She is a former teacher, who currently works as the Director of First Impressions for Park Valley Church and privately tutors. She was fortunate to meet Jenni through a small group at Park Valley and became friends with her and Derek. She was Alex's homebound teacher during one of his treatments and saw first-hand the effects that cancer has on a family. When Jenni asked her to become part of the Alex's Army team she was completely honored and knew it was exactly where she needed to be. Liz feels very strongly about the organization and will continue to fight as long as there is no cure.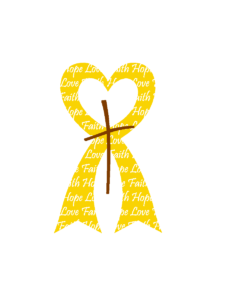 Traci Corbett
---
Pillowcase Projects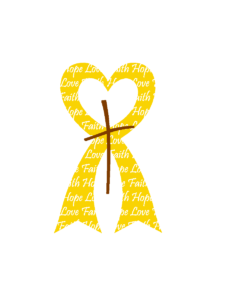 Christy Klisiewicz
VA
---
Prayer Team Leader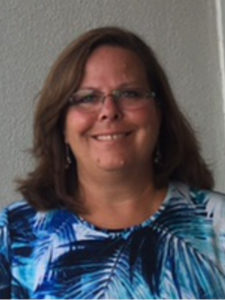 Mary Ellen Nolan
Richlands, NC
---
Volunteer Coordinator
Mary Ellen Nolan lives in Richlands, NC and works for Onslow County Senior Services in the nutrition site. I have 5 children (mostly adults). Her favorite color is yellow, her favorite food is "everything" and her favorite movie is The Goonies which she watched many times with her kids of all ages, that is what made it the best.
When Jenni told Mary Ellen of their plans for Alex's Army she couldn't have been more proud and knew she wanted to be a part of it. She was so impressed with the ideas behind it. The number of care packages, prayer pillow cases and Gods word being spread. There is nothing better.
Alex, her grandson, was an inspiration to everyone that he met and his name has spread worldwide. With Alex's Army spreading the word that 4% is not enough we will make a difference.
Jackie Smoot
Cassanova, VA
---
Merchandise
Jackie is Alex's Grandmother as well as 5 more beautiful grand babies. She has lived in Northern Virginia all her adult life. She loves to travel and drive her red vet she inherited from her step father. Jackie is also an ambassador for Make-A-Wish, another org very close to her heart. She started volunteering after Alex got his wish to meet the Power Rangers in Disney World.
Contact Us